Welcome to Otani group, Quantum Nano-Scale Magnetism Team Website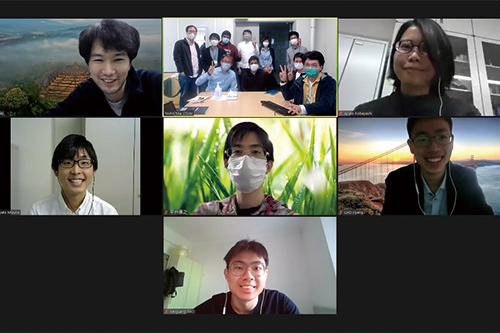 Otani group in Institute for Solid State Physics (ISSP) at the University of Tokyo and the Quantum Nano-Scale Magnetism Research Team in Center for Emergent Matter Science at RIKEN are conducting researches on spintronics in a mutually complementary manner.
Nano-scale magnets can have, according to their shape and size, ordered domain structures such as magnetic vortices and single-domains. Using experimental and theoretical approaches, we study static and dynamical magnetic properties of nano-scale magnets, to obtain a better understanding of the quantum behavior associated with domain wall displacement and magnetization reversal. Moreover, we employ spin injection techniques using nano-scale magnets as electrodes which provide spin-polarized current. This spin-injection induced magnetism will be applied to the development of spintronic devices.
Update History
1/Jun. Member page is updated
2/Nov. Photos for Dr. Zhu's defense party were up
2/Oct.  Hwang's paper has been updated on RIKEN RESEARCH Highlight
3/Aug. Publications page updated
25/Jun.  MEXT Minister Prize was sent to Prof. Otani!
1/Apr. Dr. Khanh,Mr. Hirai joined our group!
23/Jul. Group photo updated
22/Mar. Status Meeting on Nano Spin Conversion Science was held
7/Mar. U. Tokyo Press Release has been updated
23/Jan. Group photo updated!
10/Jan. Published in PRB
1/Oct. Mr. Wu joined our group
3/Sept. Group events page updated
24/Jul. Mingran's paper has been updated on RIKEN RESEARCH Highlight!
25/Apr. Group events page updated
23/Apr. Dr. Leo, Dr. Yokouchi & Mr. Nakada joined our group!
1/Feb. Event, and Publications were updated!
28/Nov. Jorge's paper has been updated on RIKEN RESEARCH Highlight!
24/Nov. Bivas's paper has been updated on RIKEN RESEARCH Highlight
13/Oct. Mr. Zhu, Ms. Kobayashi & Mr. Nan joined our group